August 22, 2018 | Brys Estate
Late Summer Recipes & Wine Pairings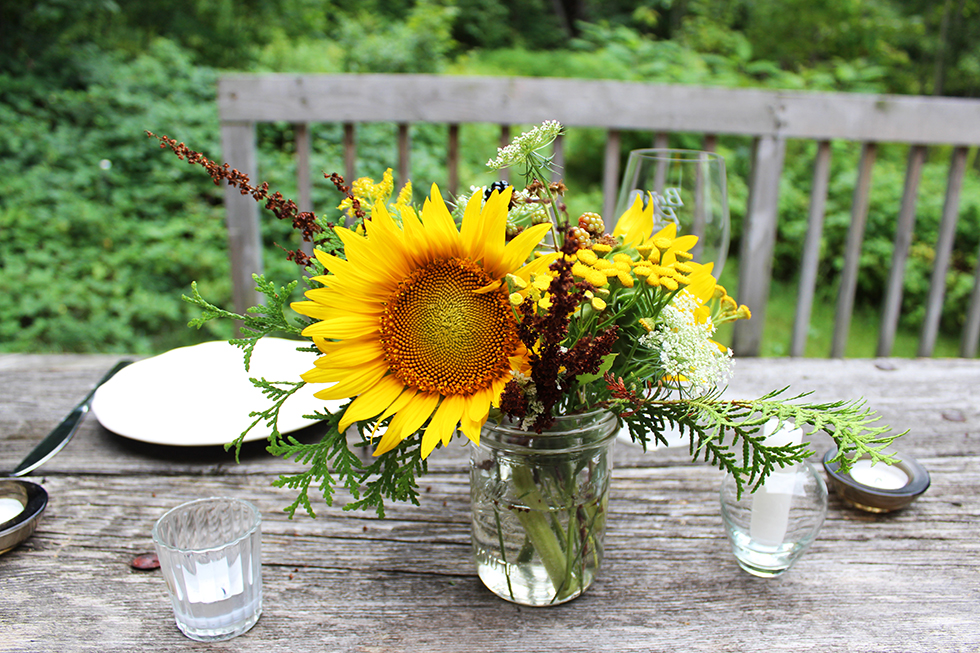 As summer begins to slowly draw to a close we're encouraging you to get outside & enjoy the bounty of the season, including fresh fruits & vegetables, sunflowers, & local wine.
We rounded up 4 recipes from #PatricksPairings that make for a delicious late summer meal. Of course, we've also included the wines that pair best with each. Enjoy!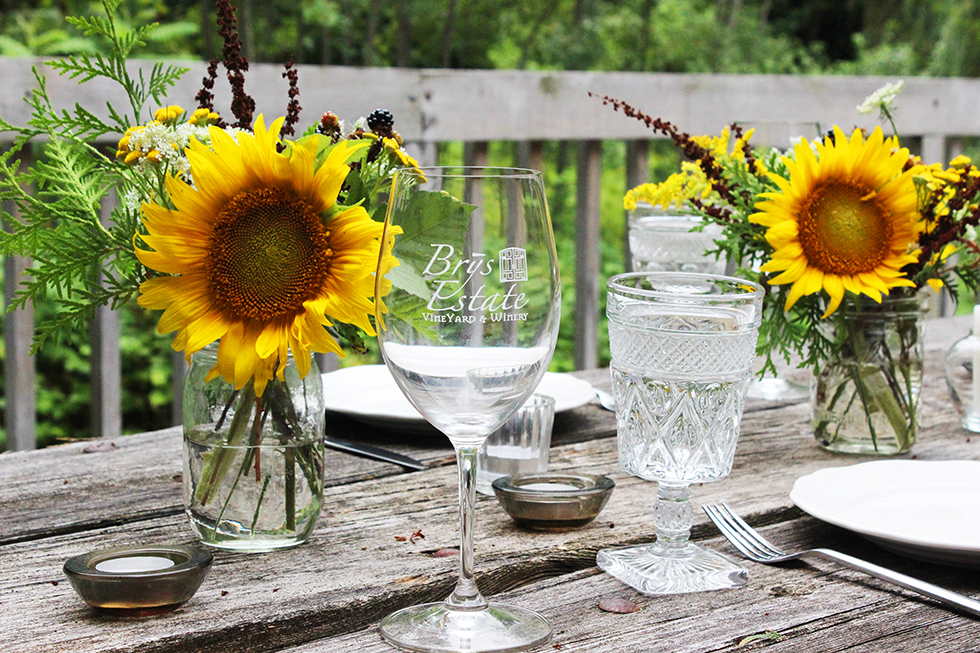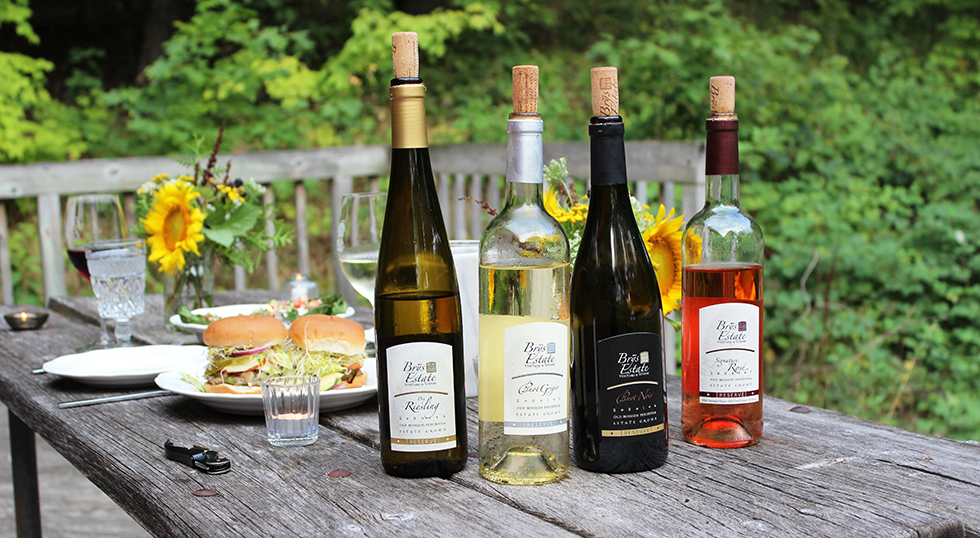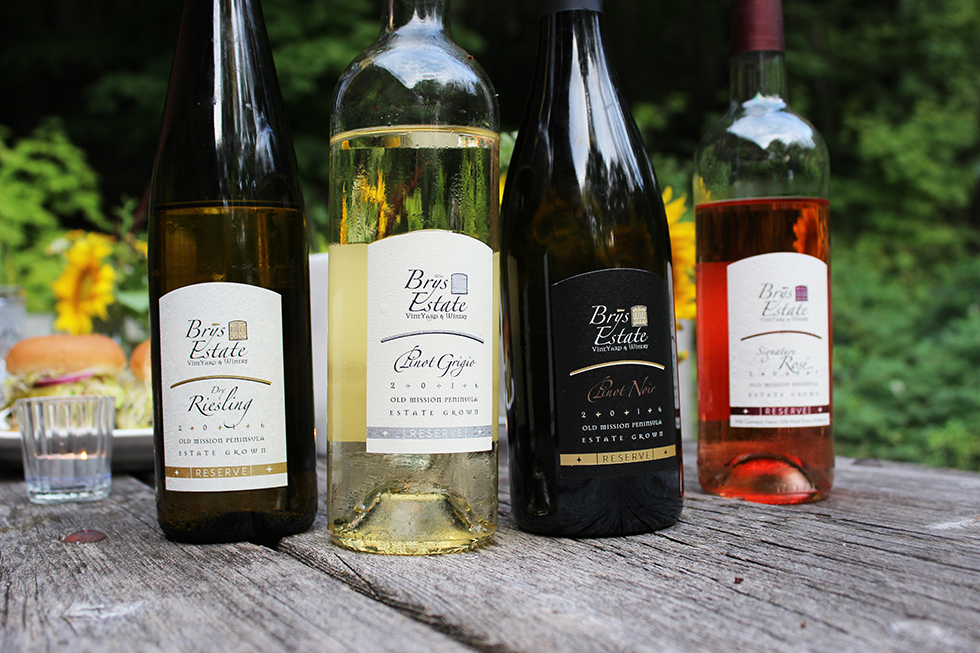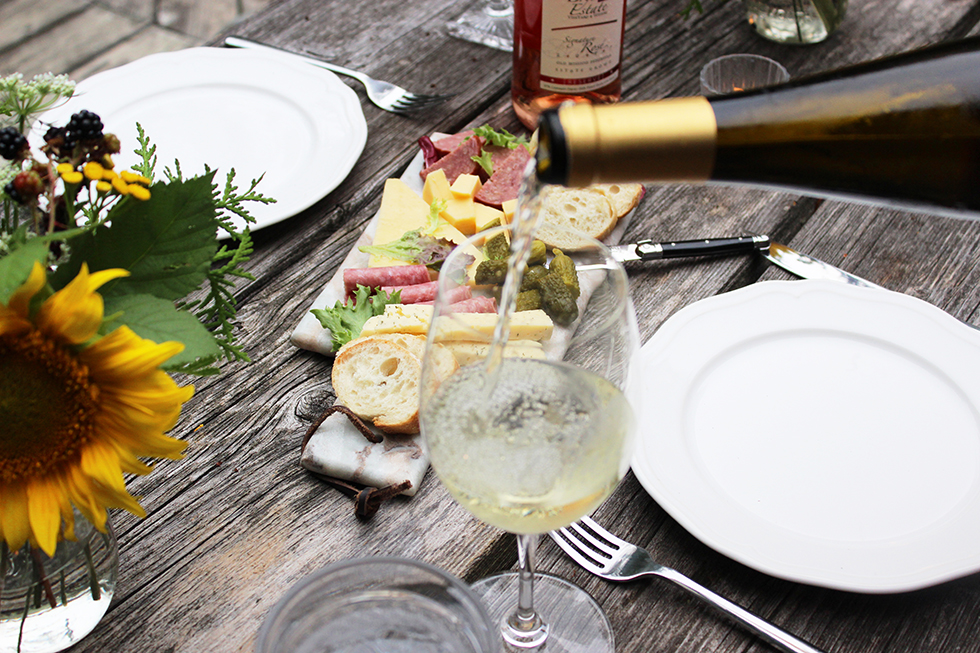 WINE COUNTRY CHEESE & CHARCUTERIE BOARD
Ingredients
Charcuterie: Salami, Prosciutto, Coppa, Speck, Chorizo, Pâté, Foie Gras
Cheeses: White Cheddar, Parmigiano Reggiano, Fontina, Irish Dubliner, Havarti, Manchego, Brie, Goat Cheese
Pickled Things: Cornichons, Giardiniera, Pickled Onion, Kalamata Olives, Castelvetrano Olives, Cracked Greek Olives, Pickled Asparagus, Pickled Brussels Sprouts
Fruit: Sliced Pear, Sliced Apple
Spreads: Whole Grain Mustard, Peach or Pear Chutney, Lavender Honey
Breads/Crackers: Focaccia, Olive Bread, French Bread, Water Crackers, Flavored Triscuits, Thinly Sliced Pumpernickel
Nuts: Cashews, Almonds, Pistachio
- Number of Items: the number of items you choose is largely dependent on the number of people you have. A general rule of thumb for an appetizer sized portion is 3 items for 1-2 people, 5 items for 3-4 people, and 8-10 items for 6-8 people.
- Item Types: a well rounded board will have an assortment of cheeses, meats, and pickled vegetables. I usually choose at least one item from each category. So for a 3 item board I will have a cheese, a meat and a pickled item. In addition, every board should have bread or crackers (or both) and a spread of some sort. See item suggestions below.
- Wine Pairing Suggestions: the items you select for your board will determine which wines pair best. Sharp cheeses such as white cheddar go well with sweeter style wines or crisp whites, creamy cheeses such as Fontina go well with Pinot Noir, salty or crumbly cheeses such as Parmigiano Reggiano go well with red wines. Cured meats typically pair best with red wines. Experiment and taste - it's part of the fun!
Shop Dry Riesling and Signature Rosé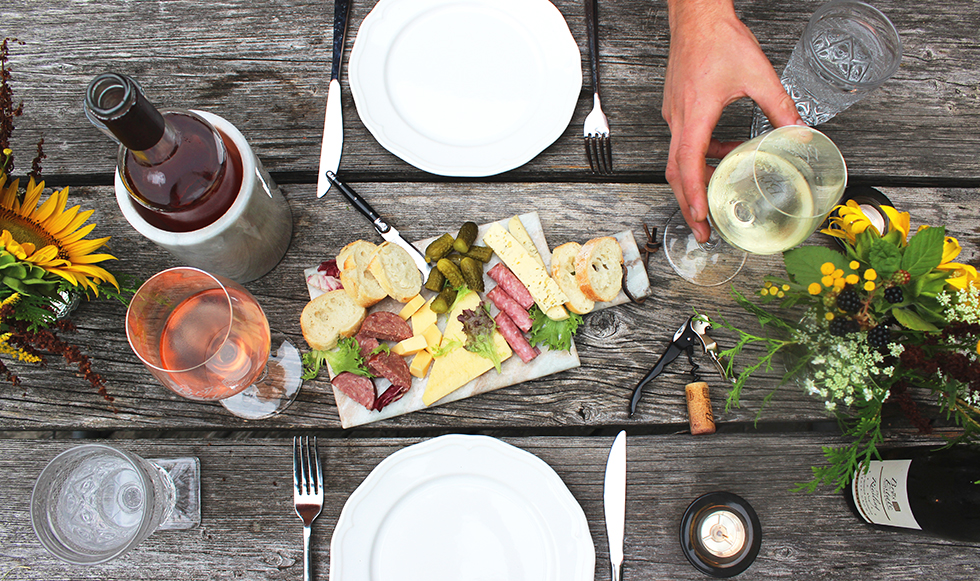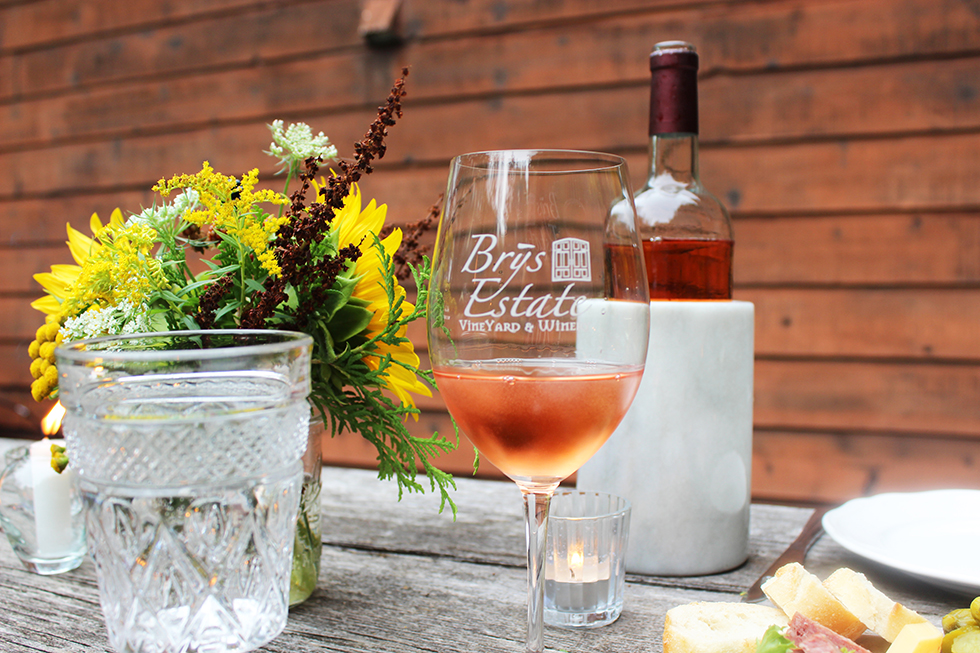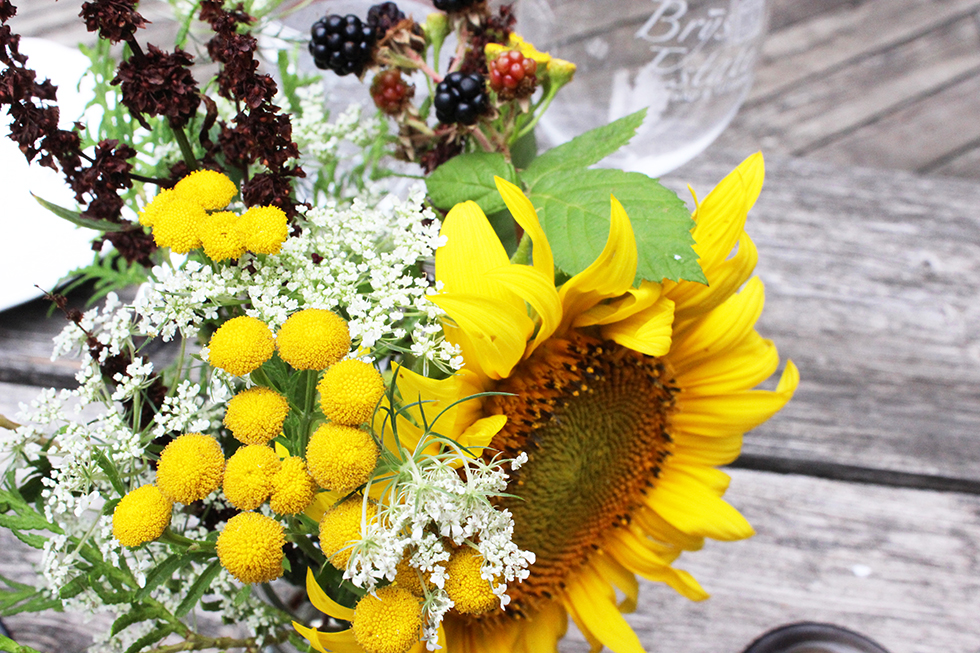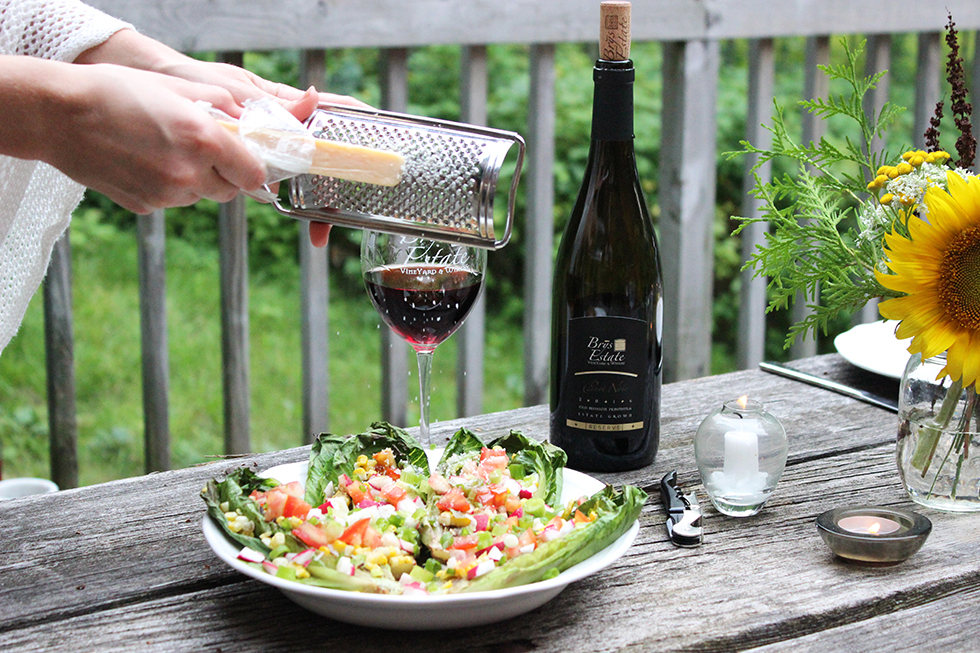 GRILLED ROMAINE WITH MICHIGAN SWEET CORN
Ingredients
romaine lettuce heads
fresh Michigan sweet corn
cherry or grape tomatoes - diced
radishes - diced
green onion - sliced
shaved Parmigiano Reggiano cheese
balsamic vinegar
extra virgin olive oil
salt
fresh ground pepper
Depending on how many people you are serving, you will need 1 head of Romaine for each 2 servings and 1 ear of corn for each 4 servings. Pre-heat barbeque grill over high heat. Rinse and pat dry the romaine heads. Slice romaine heads in half lengthwise so that you end up with 2 identical pieces. Shuck corn and remove any silks by hand. Place romaine on the grill cut side down and grill for 2-3 minutes with the grill lid open until the edges are just beginning to blacken. Remove romaine from heat. Reduce heat to medium. Place corn on grill and rotate every few minutes until the corn is partially blackened on all sides. Remove from heat. Once corn has cooled, cut the corn kernels off the cob. Once grilled, the grilled romaine and grilled corn can be refrigerated for a couple hours until ready to serve. To assemble, place grilled romaine on plate, top with the grilled corn kernels, diced radishes, tomato, green onion and shaved parmesan cheese. There is no measuring here, just top each salad with however much of any of the listed ingredients you like. Drizzle with good quality balsamic and olive oil, then season with salt and fresh ground pepper.
Shop Pinot Noir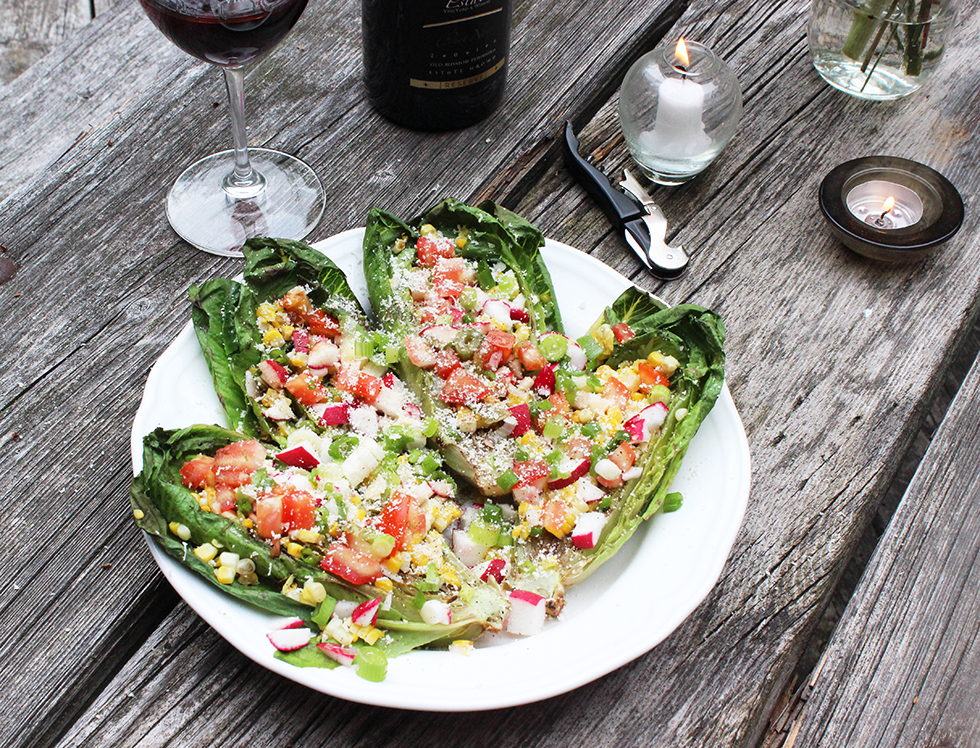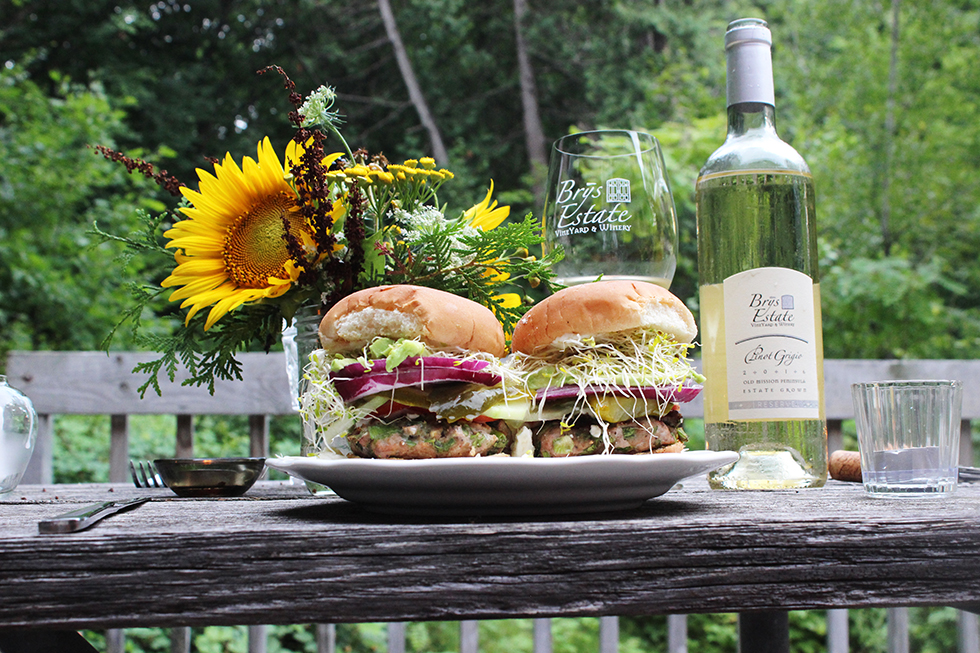 Ingredients
1 1/2 lbs ground turkey
2 cups chopped fresh spinach
2 scallions - sliced
2 cloves garlic - minced
1/2 tsp ground cumin
1/2 tsp salt
1/4 tsp black pepper
2/3 cup mayonaise
zest of 1 lemon
2 tbsps fresh lemon juice
1 clove of garlic, minced
1/4 tsp salt
1/4 tsp pepper
sliced tomato
red onion
sliced cucumber
pickle slices
sprouts
avocado slices
crumbled feta
In a large mixing bowl, combine the ground turkey, chopped spinach, scallions, garlic, cumin, salt and pepper. Mix well then divide into 4 equal patties. To make the lemon aioli, in a small bowl whisk together the mayonnaise, lemon zest, lemon juice, garlic, salt and pepper. Grill burgers over medium heat for 5-6 minutes per side or until cooked through. To assemble your California Turkey Burger, place some of the lemon aioli on the bottom bun, top with the burger patty, tomato, red onion, pickle, cucumber, sprouts, avocado and feta. Add a bit more aioli to the top bun before placing it on top. Enjoy with a glass of Brys Estate Pinot Grigio!
Shop Pinot Grigio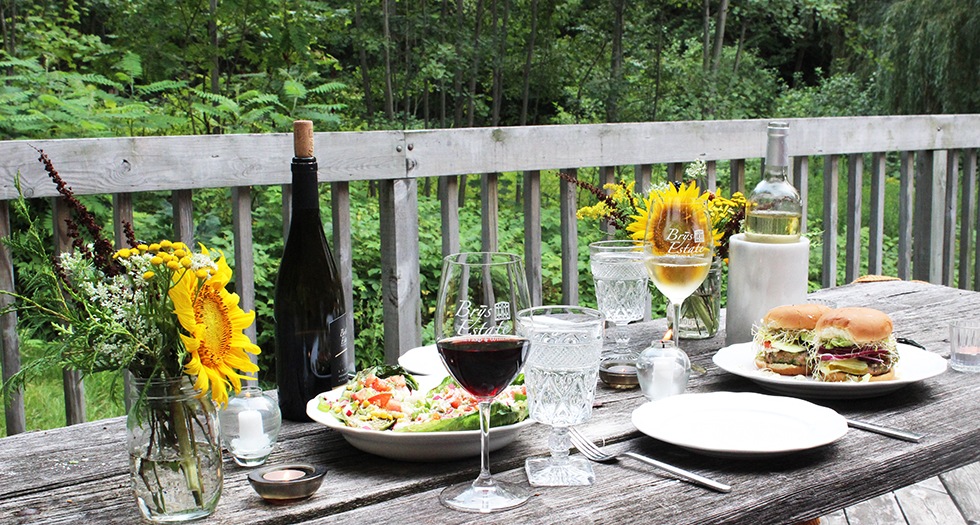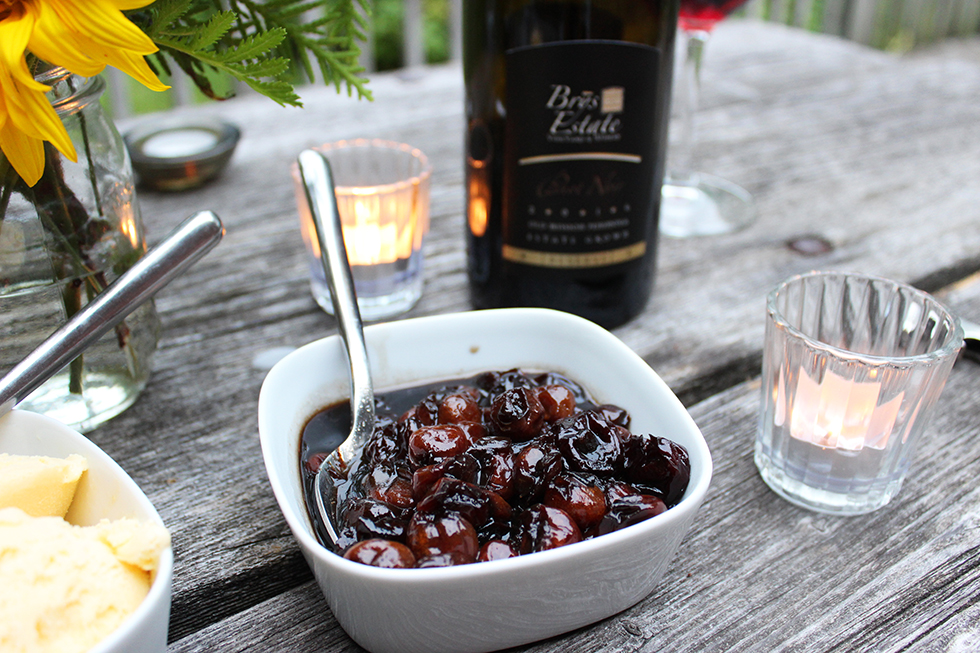 PINOT NOIR & DRIED CHERRY REDUCTION SAUCE
Ingredients
2 cups Pinot Noir
1 cup Michigan dried cherries
2 tsps sugar
1 tsp corn starch
1 tbsp butter
Add the Pinot Noir, dried cherries, and sugar to a sauce pan. Mix the corn starch with a little bit of wine before adding it to the pan to avoid any lumps. Over medium heat allow the pan to simmer for about 10 minutes until the liquid has reduced down to about 1 cup. Swirl in 1 tbs butter and serve warm.
Shop Pinot Noir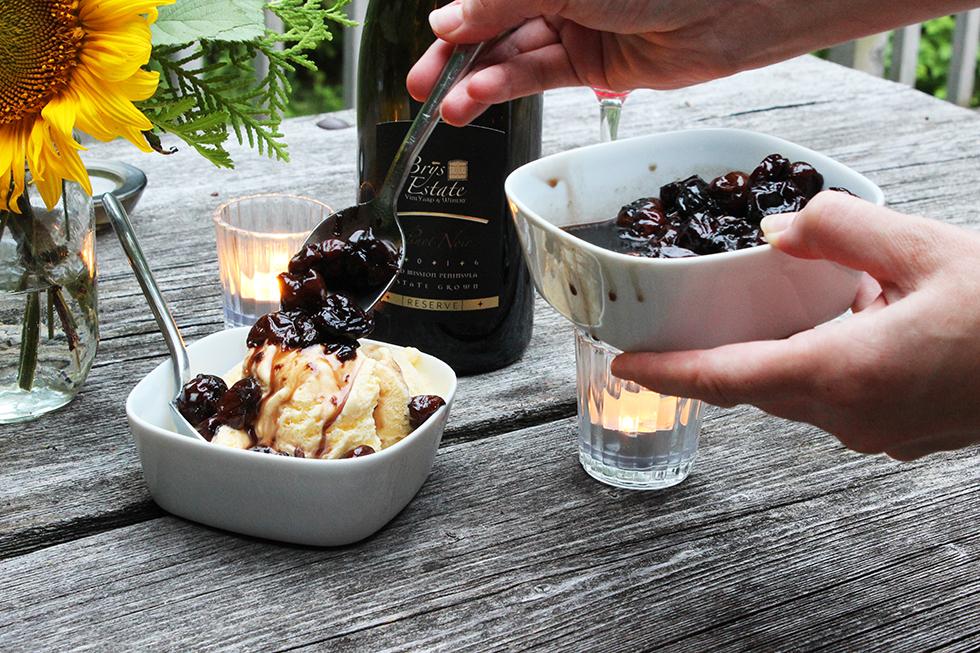 Comments
Commenting has been turned off.