2020 Pinot Noir/Riesling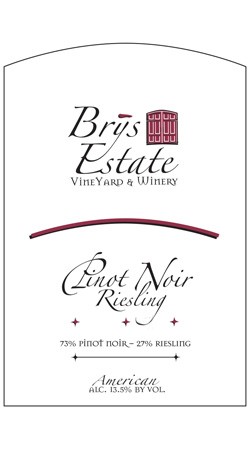 This fruity, easy drinking wine appeals to a wide range of palates, making it the perfect wine to pour at your summer soirée. Made with a unique blend of 73% Pinot Noir and 27% Riesling, it offers a buffet of fruit flavors like cherry and raspberry. Balanced finish.
Wine Profile
Production Notes
73% Pinot Noir, 27% Riesling
Winemaker Notes
summer barbecue · fresh fruit · summer salads · pulled pork
Food Pairing Notes
Fresh fruit, salads, and BBQ or Asian inspired dishes
Product Reviews
Rick Gio
(Apr 13, 2021 at 6:55 PM)
Served at Easter Brunch, paired very well with ham and turkey, was a hit with guests. Unique blend of Pinot Noir and Riesling , Will stock up on more for Thanksgiving. Support Michigan Wineries!
Bob Anderson
(Jun 29, 2021 at 10:12 AM)
Favorite wine currently. Had it shipped to Florida, now getting some for East Lansing
J. Stengel
(Nov 16, 2021 at 5:44 PM)
Visit with my life long bestie this summer had an amazing experience. I am not a previous wine drinker but this one right here omg!! Yummmm... I just finished my bottle that I've been saving since our visit and looking up how to get more!! Thank you Brys Estate for a amazing experience! Hope to return soon!