Valentine Set with Pinot Noir/Riesling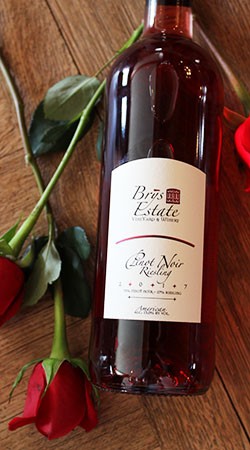 This $45.99 set includes 1 bottle of Pinot Noir/Riesling, 1 bottle of Secret Garden Lavender Body Lotion (8 oz.), and 1 box of Grocer's Daughter Chocolate Truffles (4 flavors: Lavender, Honey, Raspberry Honey Caramel, and Milk Sea Salt Honey Caramel). Ship the gift set for just one penny with coupon code VDAY19. Apply code at checkout.
Grocer's Daughter Chocolates is a small, family-owned craft chocolate company located in Empire, Michigan.