Lawn Bar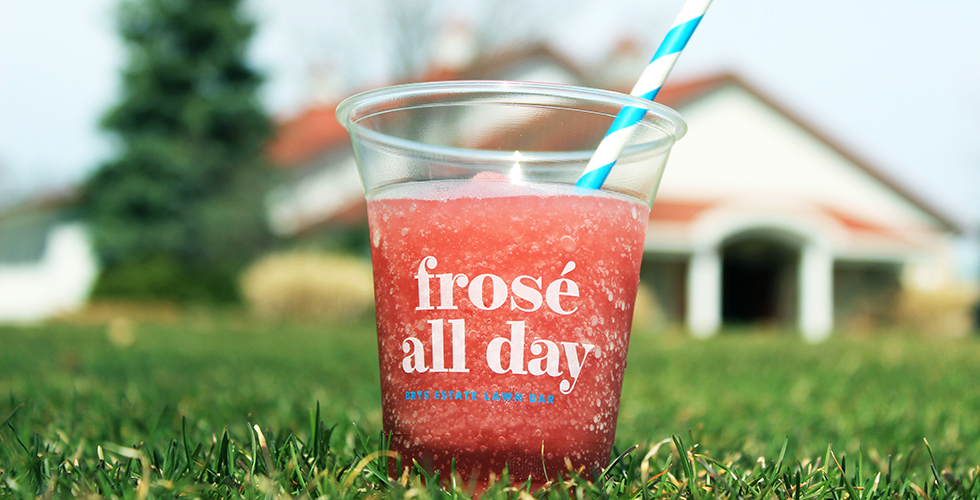 The Lawn Bar at Brys Estate
Enjoy a relaxing afternoon at the Lawn Bar sipping a glass of wine at picnic style seating adjacent to the tasting room and vineyard. No reservations needed. All group sizes and pets are welcome.
Open daily 11am - 6:30pm
Last call on glasses of wine 6:15pm
---
Frosé
Love rosé? Be sure to try our wildly popular frozen wine slushie, Frosé! Made with our Pinot Noir/Riesling, strawberry juice and lemon juice, this frosty beverage is the perfect summer drink - and 100% "Instagrammable".
Wines & Hard Ciders
Savor a glass of wine or can of hard cider while looking over the property the grapes and apples were grown on. Choose from of any of our current releases.
Pet Policy
Dogs are permitted in the Lawn Bar but must remain leashed. Owners are responsible for cleaning up after their pets.
Outside Food & Beverage
Only food and drink purchased from the Brys Estate is permitted. Thank you for being considerate of this policy.
---
Lawn Bar Menu
Wine Slushie
Frosé - $10
Add a wine "topper" for $2 - $3
White
Pinot Blanc - $11
Dry Riesling - $10
Sauvignon Blanc - $9
Pinot Grigio - $10
Naked Chardonnay - $12
Gewürztraminer - $11
Riesling/Gris - $9
Riesling - $9
Rosé
Signature Rosé - $12
Pinot Noir/Riesling - $9
Red
Cab/Merlot - $12
Pinot Noir - $13
Cabernet Franc - $15
Sparkling
Brys Bubbly - $13
Hard Cider
Brut Cider - $5
Rosé Cider - $5
Lavender Cider - $5
NEW Signature Cider - $5
Cheese & Charcuterie Snack Packs - $6.99
Pre-packaged individual portion of cheese, charcuterie, and crackers.