The Brys Story

A dream that wouldn't die…
Call it California dreaming. Call it a burning desire to get back to the land. Whatever it was that sparked Walt and Eileen's imagination that sunny fall day in the Napa Valley in 1975, it was a dream that would span decades, refusing to be ignored. They wanted to be winemakers.

Walt and Eileen Brys (sounds like "eyes") had lived the American dream. Walt enjoyed a successful career while Eileen had stayed home to raise their three children. Once the children were gone, the couple retired to Florida. Retirement soon felt too, well, retiring. Their long-dormant dream came calling. It was time to roll up their sleeves and start on a new adventure.

After nearly two years of searching for the ideal location, the Bryses looked north. To the Old Mission Peninsula, just north of Traverse City, Michigan. A place located on the 45th parallel; that magical line that runs halfway between the equator and the North Pole. An address that is home to some of the world's most famous winemaking regions. At the 45th parallel, sunlight hits the earth at just the right angle and for the right amount of time for optimal grape growing. This rich gift of sunlight, when combined with verdant soil, a temperate climate, and soft bay breezes, makes the Old Mission Peninsula incredibly unique and ideally suited for vineyards.

The Bryses settled on an 1890s homestead on the Old Mission Peninsula. The site included 80 acres of old cherry orchard, four barns, and migrant quarters – all of which needed a great deal of attention.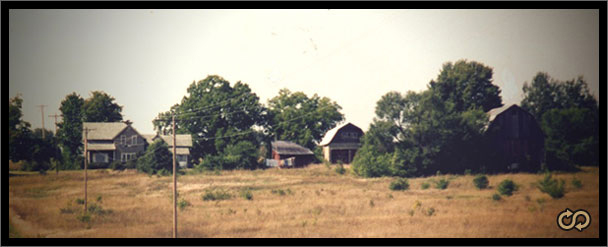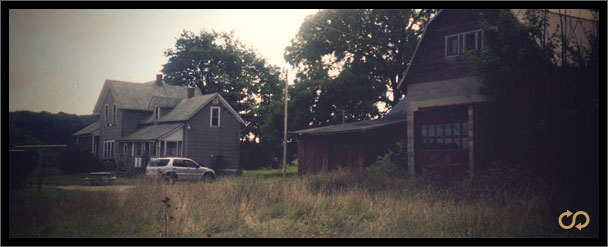 Walt and Eileen worked to retain the original character of the buildings' exteriors during extensive property and infrastructure renovations. In 2000, the pair set out to convert the farmhouse into their dream home, as well as transform the abandoned cherry orchard into a lush vineyard.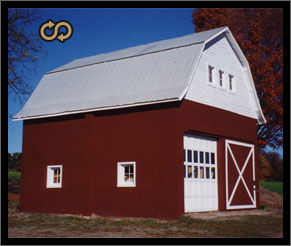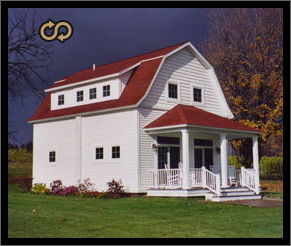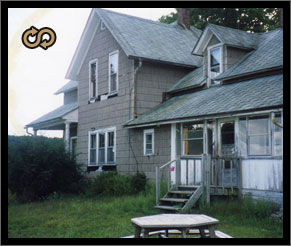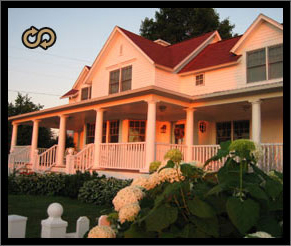 In 2004, the Bryses began construction on their new winery and tasting room. Inspired by their visit to a Napa Valley winery, they created a look that blended exposed brick, rustic masonry, and dark, rich wood for an elegant feel that is both warm and welcoming.
First fruits of a family legacy…
In 2004, the estate's initial 10,000 vines yielded their first harvest. It was the beginning of something truly special that paved the way for a contemporary winery, incomparable Bridge Above the Vines, and elevated deck seating with outdoor tasting area.
Today, as an estate winery with 155 acres and 53,000 vines, Brys Estate remains intimately tied to the land. The wines we produce are the result of our strong-back and earth-crusted hands. We keep our heads down and eyes focused on our work. We lovingly tend our vines, much like our children, knowing what they're capable of. We tenderly coax them, blending science and sweat equity, to achieve a greater yield and higher quality.
At Brys Estate…
We are traditional… yet unconventional. We embrace the proven techniques and practices of our industry's predecessors, while not being afraid to challenge convention when we see an opportunity. Years ago, when other local vintners were espousing white wines, we seized the moment and committed to creating the region's finest reds. We believe great wine is the result of pushing the land to its limit - without compromising its integrity - allowing it to reach a potential few would think possible.

We are a family… that welcomes everyone as family. We seek to share our love of the land and its bounty. We like to educate our visitors about our wines and their origins, so they too feel a natural connection to the wine they savor. We love to laugh, share stories, and celebrate special moments in people's lives. After all, wine is about people, place, and passion.

We are a promise… of quality. A promise supported by always doing things the right way – nurturing our plants year after year, hand harvesting grapes from our own land, and lovingly handcrafting our wines in small batches. It's this promise of quality that is captured in each and every glass to be enjoyed and shared with family and friends.

We put our own name on the bottle because we believe deeply in what's inside.
We are Brys Estate. A tradition, a family, a promise.