French Chicken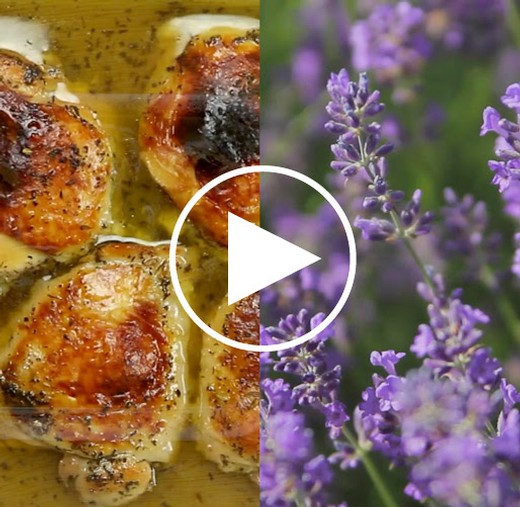 Measurements:
Imperial (US)
If you like chicken that is moist, flavorful and falls apart with a fork - then this recipe is for you! This super easy, one pan, make ahead dinner can be assembled in minutes, and is perfect for entertaining allowing you to focus on your guests and not on the stove top! The chicken is marinated, then cooked in a mixture of wine, honey, garlic, lemon juice and Herbs de Provence creating incredible depth of flavor. After braising for a couple hours we briefly roast the chicken at the end to create crispy golden brown skin. Enjoy this with a glass of our Rosé and savor the good life!!
Ingredients
8 chicken thighs with skin and bone
1 cup dry Rosé (or other dry white)
1/4 cup olive oil
1/4 cup honey
1 juice of a lemon
3 cloves garlic - sliced
1 1/2 tsps Herbs de Provence
1/4 tsp fennel seeds
kosher salt
fresh ground black pepper
Directions
In a small bowl, mix up the wine, olive oil, honey, lemon and garlic slices. Set aside.

Place the chicken pieces skin side UP in a baking dish. Season each piece of chicken with salt and fresh ground pepper. Sprinkle the Herbs de Provence and the fennel seeds on the chicken pieces. Pour the wine/honey/oil mixture over the chicken. Flip chicken over so the skin side is DOWN in the marinade. Cover with foil and let it marinade in the fridge for at least an hour.

About 3 hours before you are ready to serve, preheat oven to 325. Remove chicken from fridge. Take the foil off and flip each chicken piece so the skin side is UP for baking. Put the foil back nice and tight. Put the chicken in the oven and bake for 2 hours.

After 2 hours, remove chicken from the oven. Turn the heat up to 425. Remove the foil. Put the chicken back in the oven for 30-45 minutes on the bottom rack until the skin is golden brown and crisp (making sure to watch that it doesn't burn).

Serve 2 chicken pieces per person, making sure to drizzle extra juices from the pan over each piece. Skin should be crispy and chicken should fall apart and be super moist!

Serves 4. For 8 people, use 2 baking dishes and double the recipe.

TIP: if you want to serve roasted potatoes or roasted cauliflower with the chicken, take a sheet tray and toss the potatoes/cauliflower with a little olive oil, salt and pepper. Place the sheet tray on the top rack of the oven during the final 30 minutes of cooking and it will be ready the same time as the chicken.