Pinot Noir & Dried Cherry Reduction Sauce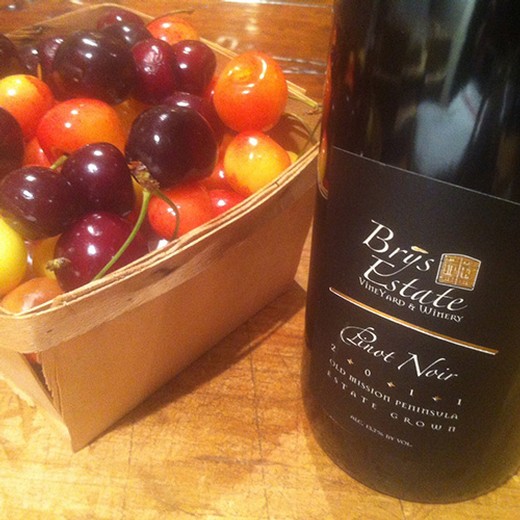 Measurements:
Imperial (US)
Combining the flavors of the cherry and grape, this rich and delicious sauce is a perfect complement to grilled pork chops, grilled chicken, or fish.  It also can work on top of vanilla ice cream or even pancakes or waffles for breakfast.
Ingredients
2 cups Pinot Noir
1 cup Michigan dried cherries
2 tsps sugar
1 tsp corn starch
1 tbsp butter
Directions
Add the Pinot Noir, dried cherries, and sugar to a sauce pan. Mix the corn starch with a little bit of wine before adding it to the pan to avoid any lumps. Over medium heat allow the pan to simmer for about 10 minutes until the liquid has reduced down to about 1 cup. Swirl in 1 tbs butter and serve warm.